Max Ernst



Max Ernst (1891-1976) was a german painter and sculptor. As he had no official artist training he was grabbing his audience with experimentation. He was accounted for making up special technics like frottage (hatching with a pencil on paper that is laid over an uneven ground) and grattage (draw by scrubbing paint off to reveal the paint underneath).
He was also noted for his novels consisting of collages.


Woman, Old man and Flower by Max Ernst Painting


Coming out of strict catholic family with 9 children Max Ernst took over his father's amateur interest in painting and made it a career. In his first years he liked going to asylums to look at paintings of mentally ill patients. He joined the expressionist movement "Die Rheinischen Expressionisten" in 1911 and developed his cubist and expressionist style in the next years.
Ubu Imperator by Max Ernst Painting


At 1914 he was called to World War I which had a devastating effect on his artist soul, but he managed to serve 4 years on Western and Eastern Fronts. Several of his friends from his expressionist group died during the war.
The Barbarians by Max Ernst Painting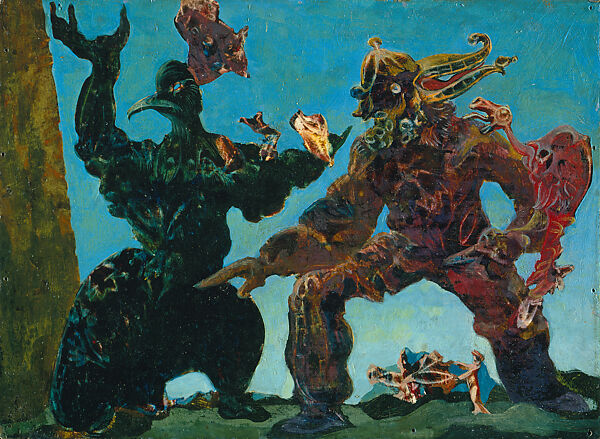 Pioneering in Dadaism Max Ernst was recognised only in his 30th after exhibiting in the famous Salon des Independants at 1923. Shortly after he started selling his works on regular basis and even did some designs for Sergei Diaghilev. In this period his coming up with grottage and frottage.
The Angel of Hearth by Max Ernst Painting
After Fascism came to Germany he's decided to no take his chances at war this time and run away to America for the better good. In 1941 he founded a small artist community in Arizona and after releasing a book "Beyond Painting" finally achieved a financial success.
Capricorn by Max Ernst Sculpture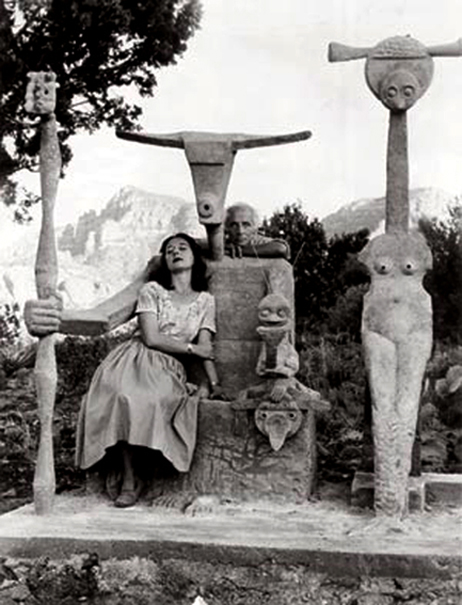 In 1951 Max Ernst returned to Paris and lived there to his death. He also won a Grand Prize for painting at Venice Biennale.
The Eye of Silence by Max Ernst Painting